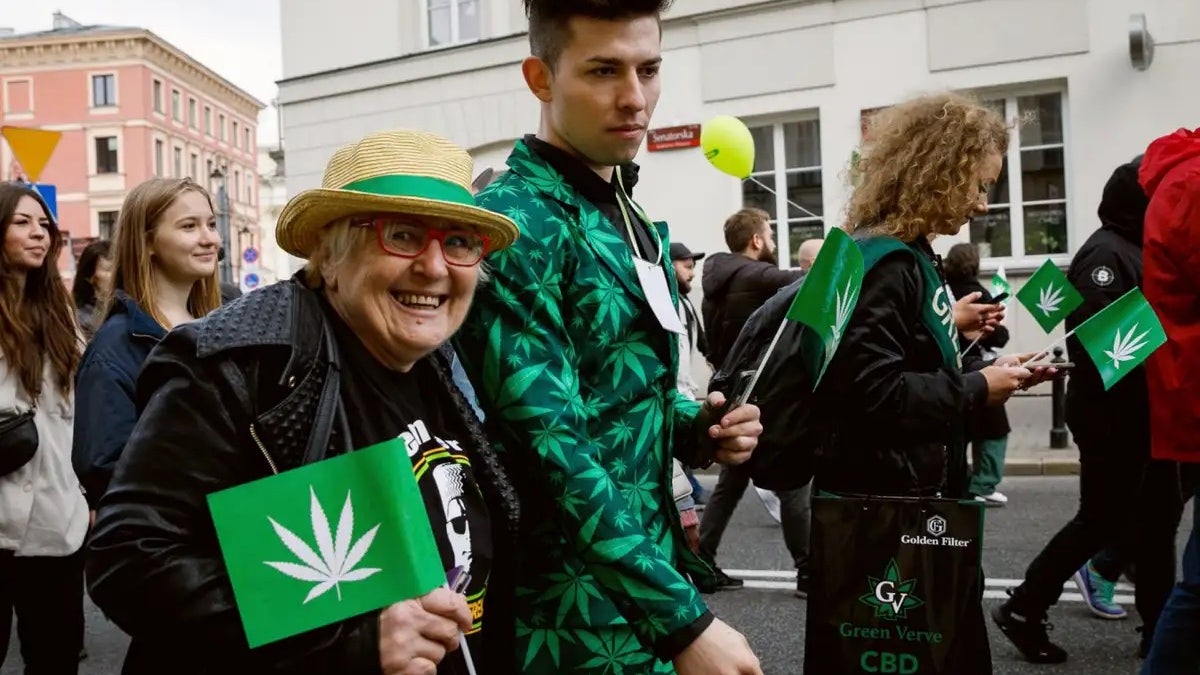 Cannabis holds the dubious title as the most widely used illicit substance in the world, with about 219 million partaking in its use as of 2021. This prevalence is notably high in the U.S. where 52 million people self-identify as consumers, including teens and  their grandparents.
Teenagers: Who's Doing What?
Anti-cannabis legislators, such as Ohio Governor Mike DeWine (R) and his legislative cohorts, are using the "but, the children" argument as they threaten to repeal or change an initiative approved last week legalizing recreational cannabis in the Buckeye State.
'But The Children' Argument Officially Debunked By Gov. Research
In fact, teenage cannabis use has continued to decline in legal marijuana states across the U.S. A study published in the Journal of the American Medical Association, data from the National Survey on Drug Use and Health, and a CDC survey confirm a decrease in cannabis use among teens 12 to 17 over the past two decades.
Okay, So Who's Smoking All That Weed? Blame It On The Baby Boomers
The increase in cannabis use is being driven entirely by adults who collectively reflect a shift in societal attitudes, as 40 U.S. states now have some form of legalized marijuana — 24 with recreational and 38 with medical marijuana. 
Of those toking adults, seniors over 65 form the fastest-growing group. 
"Legal or not, I've been using cannabis for arthritis for the last 14 years and I am not prepared to stop," a retired 67-year-old machinist in Ohio told Benzinga several months before it became legal there. 
With legalization in Ohio, a state with a population of 11.7 million, more than half the country now resides in a legal-weed state. 
Seven In 10 Americans Say Legalize It: Is The President Listening?
Seventy percent of Americans think marijuana use should be legal, according to a new Gallup poll  that spanned all major subgroups, ages, political parties and ideologies.
Yet, President Joe Biden, possibly to his electoral detriment, seems unwilling to board the legalization train as it roars ahead.
Why, President Biden?
White House Press Secretary Karine Jean-Pierre answered that question, sort of, in a press briefing last week after Ohio's Nov. 7 vote. 
"The president put out his stance on marijuana about a year and a half ago. Nothing has changed there," Jean-Pierre said. 
Though the Biden administration made headlines in late August when health officials recommended the DEA loosen restrictions on cannabis (which led to speculation of possible legalization), many are now saying it was too little, too late.
And now that millennials have passed the Boomers as the largest generation in the U.S. with an estimated population of 72.24 million and 80% of them support cannabis legalization, one has to wonder what Biden is thinking.
Photo: Shutterstock