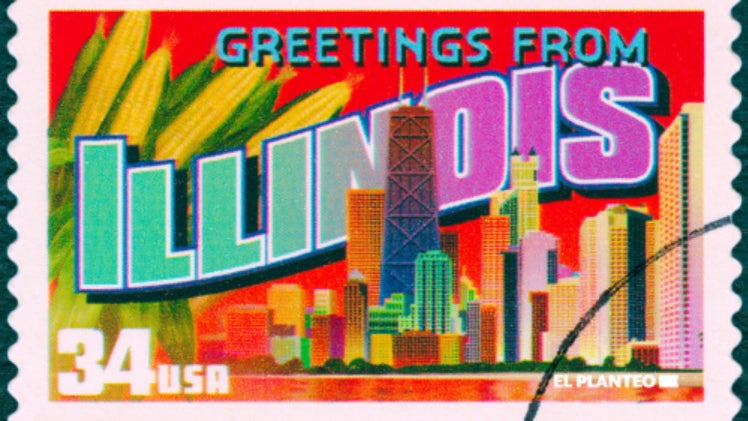 The Illinois cannabis industry has undergone significant changes in recent years regarding diversity and social equity, as evidenced by data provided by the Cannabis Regulation Oversight Officer (CROO).
As first reported by Illinois News Joint, since the launch of adult-use marijuana sales in January 2020, the state's legal cannabis landscape has become notably more diverse.
See Also: EXCLUSIVE: Gov. Pritzker Champions Chicago's Crucial Role In Illinois Cannabis Equity Push
Diversity In Ownership And Leadership
At the outset of adult-use marijuana sales in 2020, the industry was primarily characterized by businesses that were entirely majority white-owned, with limited representation from other demographic groups. However, data indicates substantial alterations:
The proportion of Black-owned cannabis companies has increased from 0% to 27% between 2020 and 2023, with the most significant growth occurring during a CROO's 2021 study.

Similarly, Latino/a and Hispanic-owned companies grew from 0% to 5%.

The percentage of Asian-owned companies increased from 0% to 3%.

Women-owned businesses, too, experienced significant growth, expanding from 1% to 16% of licensed cannabis companies.
Diversity In Leadership Positions
Beyond ownership, leadership positions within cannabis companies have also witnessed significant changes. In the C-Suite of these businesses, data reveals a notable shift in representation: 
The percentage of Asian executives has risen from 2% to 6%, reflecting a 2% increase since the 2021 study, while Black executives have seen substantial growth, surging from 1% to 19%, marking a 3% increase since the 2021 study.

In contrast, the representation of Latino, Latina or Hispanic executives has remained static at 5%.

Additionally, Middle East/North African executives decreased from 4% in 2021 to 2% in 2023.
The proportion of women executives has held steady at roughly 26%, signifying an 8% decrease since the 2021 report. Interestingly, male executives began at 71% in 2020, decreased to 57% in 2021, and then rebounded back to 71% in 2023. 
Board Of Directors
The composition of boards of directors within cannabis companies has evolved as well:
Black representation on boards increased from 6% in 2020 to 20% in 2023.

Latino/a and Hispanic representation on boards rose from 2% to 5%.

The share of women on boards increased slightly, from 17% to 22%.

The percentage of Asian directors saw growth from 1% to 6%.
See Also: Gov. Pritzker Doubles Down On Vision For Illinois Cannabis, And It's Paying Off
Diversity Among Frontline Employees
The data from CROO's report also shed light on the diversity among frontline employees in the cannabis industry.
Frontline Latino/a and Hispanic employees increased from 5% to 11%.

The percentage of Asian employees remained at 2%.
Furthermore, there was a decrease in women frontline employees from 48% in 2021 to 37% in 2023, highlighting an area where improvements are needed. Men frontline employees also decreased from 44% in 2021 to 37% in 2023. Nonbinary frontline employees increased from 1% in 2020 to 4% in 2021 and 2023.
The annual diversity surveys conducted by CROO, as mandated by the Cannabis Regulation and Tax Act, serve as a tool for evaluating and tackling industry barriers. 
Did you miss the first wave of cannabis investments? Don't make that mistake again.

Experts believe cannabis stocks have found their floor and are now poised for unprecedented growth.

Join Benzinga PotProfits and benefit from Michael Berger's sharp analysis which reveals top cannabis stock opportunities and timely updates.

Experience the potential of 10%+ returns in just 90 days. Our 4.5-star Marketfy rating speaks volumes. Secure your position in this booming sector with a 30-day money-back guarantee. The time to invest is now before everyone else realizes it. Secure your profits with Benzinga. Click here now to learn more.
Read Next: Rebounding To Pre-Pandemic Levels: Diversity In Cannabis Leadership Unveiled In New Report
Image by El Planteo