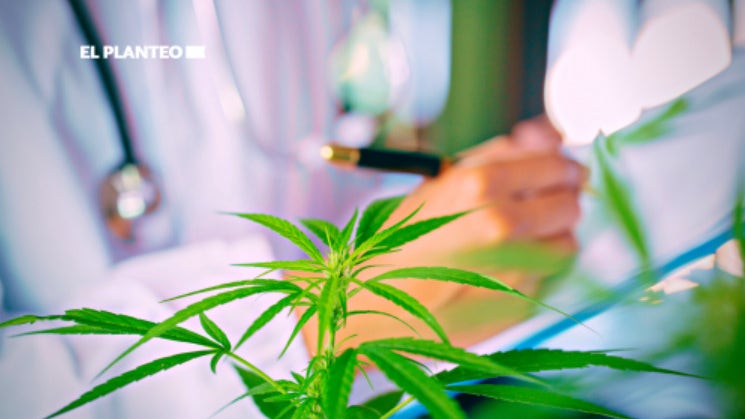 EO Care, a provider of clinically guided cannabis health and wellness solutions has been selected as the cannabis care content partner for the non-profit organization Twist Out Cancer.
See Also: Exploring Cannabis For Cancer: Hope, Hype Or Healing? The Latest Research And Treatment Options
Twist Out Cancer offers psychosocial support to previvors, survivors and caregivers affected by cancer using creative arts programs as a healing mechanism. Their community, comprised of tens of thousands affected by cancer, will soon gain access to EO Care's educational resources on cannabis, per a press release.
Jenna Benn Shersher, founder and CEO of Twist Out Cancer, stressed the need for clinical guidance in navigating the use of cannabis during the cancer journey.
Dr. Brooke Worster, director of Supportive Oncology at Jefferson Health and an EO Care medical advisor underscored the significance of informed guidance as many cancer patients were using cannabis without considering potential drug interactions.
"According to the National Cancer Institute, 1 in 2 people will get cancer in their lifetime," said Sean Collins, co-founder and CEO of EO Care, who also highlighted the partnership's role in helping cancer patients make informed and safe choices regarding cannabis.
See Also: Cannabis For Cancer Symptoms, But How Are Patients Supposed To Know About Potency And Dosing?
With medical cannabis legal in 39 states, it has become a valuable option for managing treatment-related symptoms with lower risks compared to opioids and other controlled substances.
"Up to 40% of patients with cancer will use cannabis at some point along their cancer trajectory for treatment-related side effects – either during treatment or during survivorship," noted EO's press release.
Did you miss the first wave of cannabis investments? Don't make that mistake again. Experts believe cannabis stocks have found their floor and are now poised for unprecedented growth. Join Benzinga PotProfits. Benefit from Michael Berger's sharp analysis, revealing top cannabis stock opportunities and timely updates. Experience the potential of 10%+ returns in just 90 days. Our 4.5-star Marketfy rating speaks volumes. Secure your position in this booming sector with a 30-day money-back guarantee. The time to invest is now before everyone else realizes it. Secure your profits with Benzinga. Click here now to learn more.
Read Next: Cannabis Companies Raise Money During Breast Cancer Awareness Month
Image by El Planteo