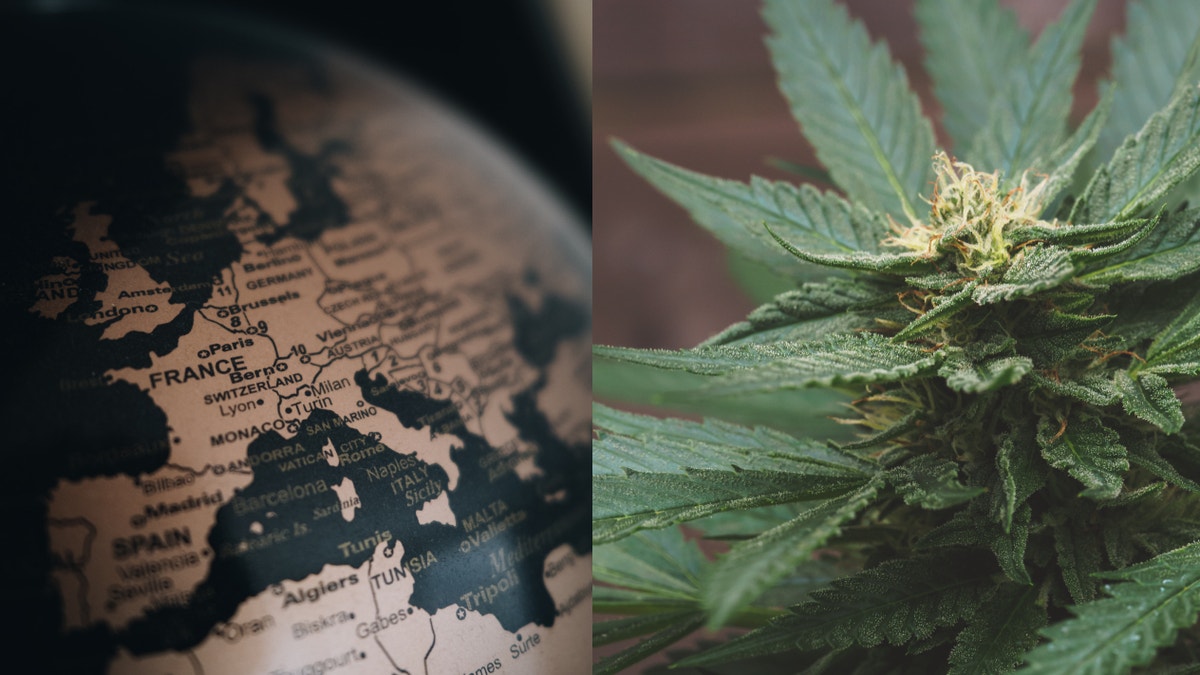 Cannabis ETFs In Europe Shutting Down 
While the marijuana industry is at the very beginning of its development and is just starting to gain momentum, cannabis ETFs in Europe are closing down, writes ETF Stream. 
The final day of trading for Rize Medical Cannabis and Life Sciences UCITS ETF (FLWR), worth $13.85 million, is set for Dec. 12th. Why? Cathie Wood's ARK Innovation ETF (ARCA: ARKK) acquired Rize ETF in September for £5.25 million ($6.55 million) and decided it was in the "best interest of investors" to close FLWR.
The news comes on the heels of Europe's first independent white-label ETF platform announcing it would merge its "no longer viable" $10 million Medical Cannabis and Wellness UCITS ETF (CBDZ) into the $9 million HAN-GINS Indxx Healthcare Megatrend Equal-Weight UCITS ETF (WELL). 
Czech Republic: Draft Bill Proposes Strict Rules On CBD And Kratom Products 
Earlier this year, the Czech Republic wanted to ban CBD products altogether, but eventually decided not to but rather opted for creating strict rules around it. A draft bill being considered in the Central Europe country would prohibit advertising of both hemp-derived CBD and kratom products, writes Hemp Today. 
Kratom is a tropical plant native to Southeast Asia that can produce effects similar to opioids. Under the proposed bill, sales of both CBD and kratom products to minors would be illegal, retailers would have to obtain special licenses and pay a fee of about €5,000 ($5,464). Packaging labels must note that products are "psychoactive" and also list details about recommended dosage, etc. 
See Also: Global Cannabis: UK's Prescription Shift, Luxembourg's Adult-Use, Czech Regulations & Canada's Random Tests
The UK: MPs Urge Prime Minister To Improve Access Of MMS Via NHS 
Last week, families from across the United Kingdom traveled to London to take part in the "March Of The Unicorns" calling on the government to put expensive, but life-saving cannabis-based medicine on the National Health Service (HHS).
Families marched in front of Houses of Parliament, holding signs "Safe, Legal & Safe Lives" and some of the people were dressed as unicorns, as this was a part of the Save the Unicorn campaign, organized by Medcan Family Foundation. The campaign group was named that way to highlight that "all our kids are special and rare," one parent who took part in the march told BBC. 
During the event, the group urged members of Parliament (MPs) to find a solution for children suffering from rare and severe forms of epilepsy, who can't obtain their medical marijuana via the NHS. Several MPs have signed a letter to the Prime Minister urging him to "finish what was started" and enable those children's families to access medical marijuana through the NHS, reported Cannabis Health News. 
See Also: Medical Marijuana Patient Assaulted By UK Cops, Families Seek Gov Help With Expensive Treatment For Children 
Ireland: Bill Legalizing Weed For Personal Use To Progress To Second Stage In The Lower House 
A measure that would legalize marijuana for personal use is on schedule to progress to the second stage in the Dáil Éireann, the lower house, and principal chamber, of the Oireachtas, in January, reports The Journal. The bill, introduced by Gino Kenny of People Before Profit (an Irish political party), passed the first stage in November 2022. 
Dublin Mid-West Assembly Delegate, Kenny told the outlet that People Before Profit plans to use its private members' time in the Dáil on Jan. 31 to advance the measure to the second stage. During the second stage, there will be a general debate, a talk about certain provisions and possible amendments. In case the bill passes it would make possession of 7g of cannabis legal for adults. 
See Also: Ireland Reimburses Medical Marijuana-Based Drug For Chemotherapy-Induced Nausea And Vomiting
Meanwhile, Ireland's first legal medical marijuana vape lounge, Stay Medicated in Ballyclare, already has 227 members who can openly use marijuana with their morning coffee, writes BBC. 
"You don't have to fund organized crime, you don't have to walk out to a street corner and risk being taken advantage of or ripped off," Alan Robinson, the owner of the lounge, told the outlet. 
Germany: Lawmakers Postpone The Final Reading Of The Cannabis Legalization Bill 
German lawmakers postponed the final reading of the cannabis legalization bill, scheduled for this week to around Dec. 13, writes Business of Cannabis. Previous plans to sign this bill into law on Jan.1 are also postponed to at least March. 
The first reading was also postponed, but eventually happened with debate in Germany's Bundestag heating up with pro and con arguments.
Recent Cannabis Update In Europe: 
Europe's Cannabis Market, Worth $12.4B, Is A Magnet For Organized Crime, New EMCDDA And Europol Report Reveals 
EU's First-Ever Cannabis Licenses Permitting Non-Profits To Grow & Distribute Issued In Malta 
Euro Weed: Ukraine On Verge Of Legalizing Medical Marijuana, Cannabis Updates From France & Germany 
Photo: Benzinga edit with images by Claudio Schwarz and Brian Jones on Unsplash