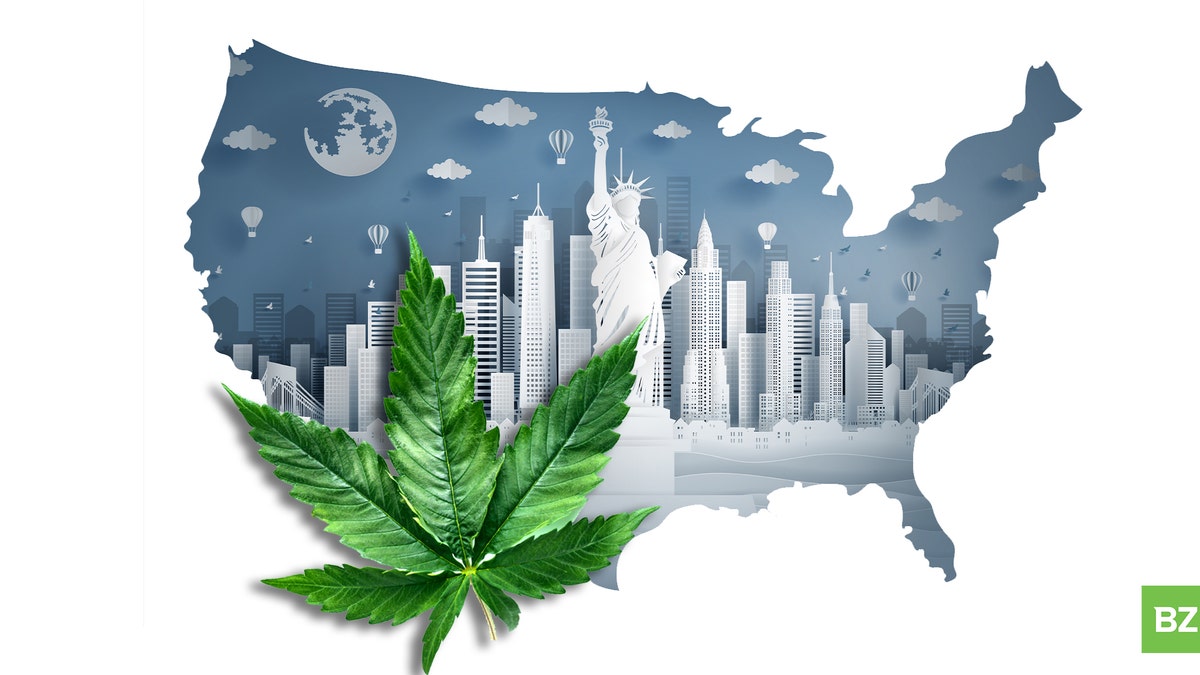 New York Smoking Bill
A bill seeking to make smoking marijuana near children illegal in New York was introduced by Assemblyman Phil Steck, (D) last month.
Under the A.8025, use of cannabis is not allowed within a 30-foot radius of a child or any area frequented by children for recreational or educational purposes.
Moreover, it also "provides for increased penalties for a second or subsequent violation."
Meanwhile, on the heels of New York Judge Kevin Bryant issuing two court orders, allowing two out of roughly 400 cannabis retailers to kick off operations, he signed off on three new orders allowing three additional retailers to follow suit, reported Green Market Report.
The three businesses that got the green light from Judge Bryant on Friday are:
Air City Cannabis LLC, a business that has a permit for a retail shop in the Mohawk Valley

Gotham Buds LLC, which is licensed for a retail shop in Manhattan

North Country Roots LLC, which is licensed for a retail shop in the North Country region
Former Lawmaker Urges Alabama Cannabis Regulator To Issue Medical Cannabis Licenses
As Montgomery County Circuit Judge James Anderson is getting ready to hold a hearing in the consolidated lawsuits filed against the Alabama cannabis regulator on Tuesday, a former lawmaker known for pushing for the cannabis policy change said it's about time for AMCC to issue medical cannabis licenses, reported AL.com.
"I know the process hasn't been perfect," Former Rep. Mike Ball of Madison, said. "I don't think there's any such thing as a perfect bureaucracy and a perfect bureaucratic process. But you take what you got, you do the best you can with it. And I think the commission has tried to do their best overall. And they just need to pull the ripcord."
A defamation lawsuit against the Alabama Medical Cannabis Commission (AMCC) from Medella LLC was just one of many filed by a number of medical cannabis businesses, Chicago-based marijuana company Verano Holdings Corp. VRNO VRNOF.
California Cracks Down On Unlicensed Cannabis Cultivation Sites: Key Findings Revealed
The Department of Fish and Wildlife in California has announced that over the course of the last three months, the Unified Cannabis Enforcement Taskforce (UCETF) has seized 98,054 illicit cannabis plants, reported High Times.
In the third quarter of 2023, focus was placed on some of California's biggest unlicensed cannabis cultivation sites, said Bill Jones, who heads the Law Enforcement Division of the California Department of Cannabis Control (DCC). The efforts resulted in seizing over $101 million in illegal cannabis during the third quarter of 2023.
"For the last three months, UCETF has been focused on larger, outdoor cannabis operations that posed a significant threat to the environment and public safety," Jones said in Friday's press release. "Many of these illegal cannabis operations are linked to organized crime, and in addition to threatening the environment and communities, the products these operations pose a direct threat to consumer health and the stability of the legal cannabis market."
Meanwhile, officials in Oakland recently raided a warehouse that apparently contained more than 41,000 cannabis plants and nearly a ton of processed marijuana valued at nearly $37 million, ranking it among the biggest cannabis confiscations in the Bay Area this year, according to estimates from the California Department of Fish and Wildlife (CDFW).
Inside Alaska's New Law On Intoxicating Hemp Products
Effective November 3rd, a new law approved by Lt. Gov. Nancy Dahlstrom last week consolidates the regulation of intoxicating hemp products with the existing state regulators overseeing the marijuana industry in Alaska.
According to Anchorage Daily News, the regulations will increase taxes, enforce a minimum purchase age of 21, and eliminate various retail choices such as gas stations and convenience stores.
Ryan Tunseth, president of the Alaska Marijuana Industry Association emphasized that the marijuana industry considered the new regulations to be just as crucial as the modifications made to the marijuana tax system.
"For one, it keeps intoxicating products out of the hands of minors, which is a big thing," he said, "and two, it makes sure that if you are selling intoxicating products, that you're following all the same regulations that Alaskans expect, and (the state) is able to capture tax revenue from that."
Photo: Courtesy of Bukhta Yurii and ChonnieArtwork on Shutterstock